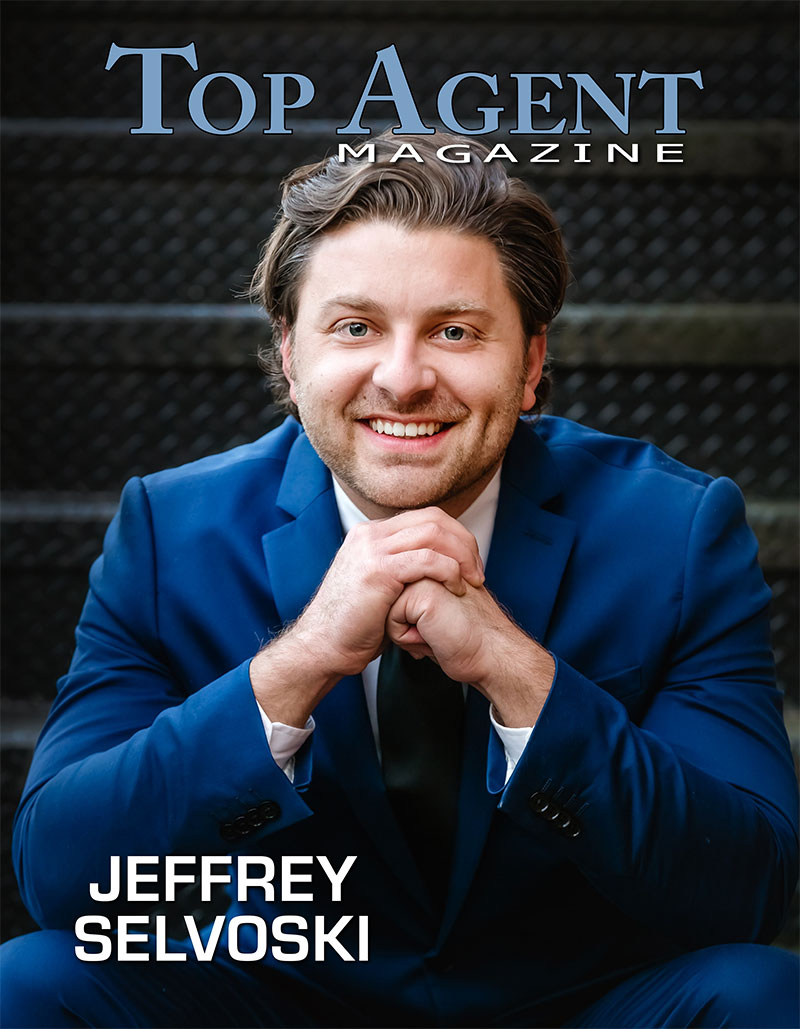 Jeffrey Selvoski was Featured in the Pennsylvania Edition of Top Agent Magazine
Pittsburgh, Pennsylvania: Jeffrey Selvoski of EXP Realty, LLC was featured in the Top Agent Magazine in October 2018. Top Agent Magazine is the premier real estate magazine featuring the foremost real estate agents, mortgage professionals, and affiliates in the USA, Europe, Canada, Australia, and New Zealand. Top Agent Magazine features the top producing and most accomplished professionals in the real estate industry, offering an in-depth look at their careers and providing a blueprint for their success.
To be considered for a feature in Top Agent Magazine all professionals must go through a nomination and interview process. ALL Candidates are then evaluated based upon production, professionalism, as well as industry and community involvement. It is considered a privilege to be nominated as it speaks to a certain success level all real estate agents strive for. Top Agent has set itself apart as a trusted source of real estate information and inspiration. Jeffrey Selvoski is a stellar example of the kind of prominent leaders of real estate we are proud to feature in Top Agent Magazine.
Information on nominations receiving this recognition can be found online at http://www.topagentmagazine.com/nominate-a-real-estate-agent-to-be-featured/
For more information about Jeffrey Selvoski, please call 888.397.7352 x758 or 724.825.0102, email jeffrey.selvoski@exprealty.com, or visit www.jeffselvoski.com.
The Observer-Reporter's Best of the Best Awards celebrates the best businesses, organizations, people and more that YOU think deserve to be named the best! Jeff Selvoski was voted by the community as the best real estate agent four years in a row.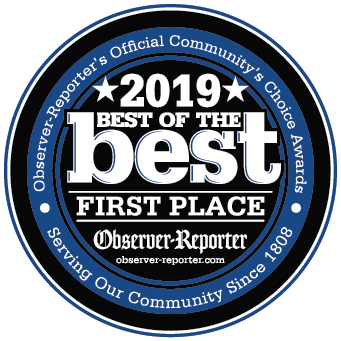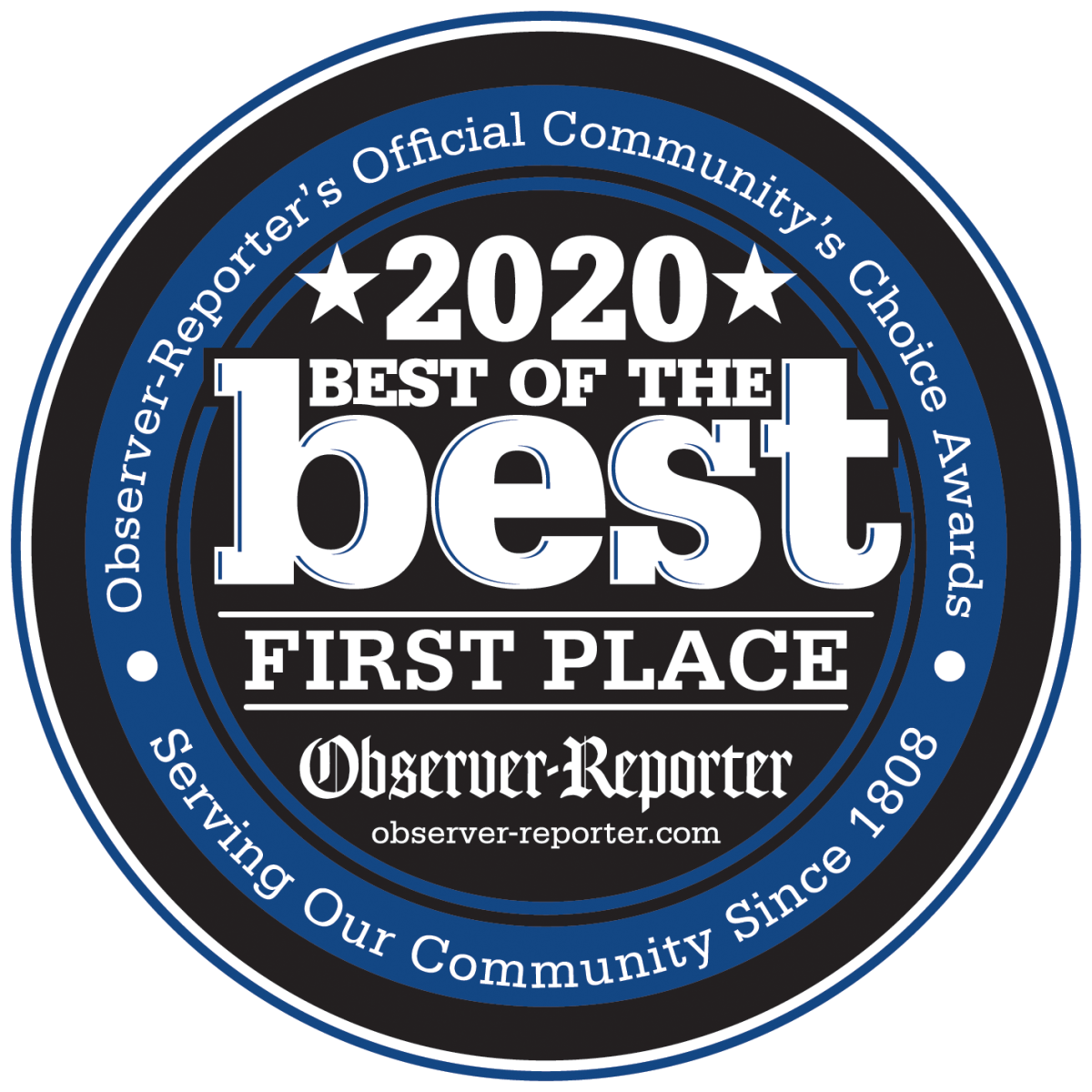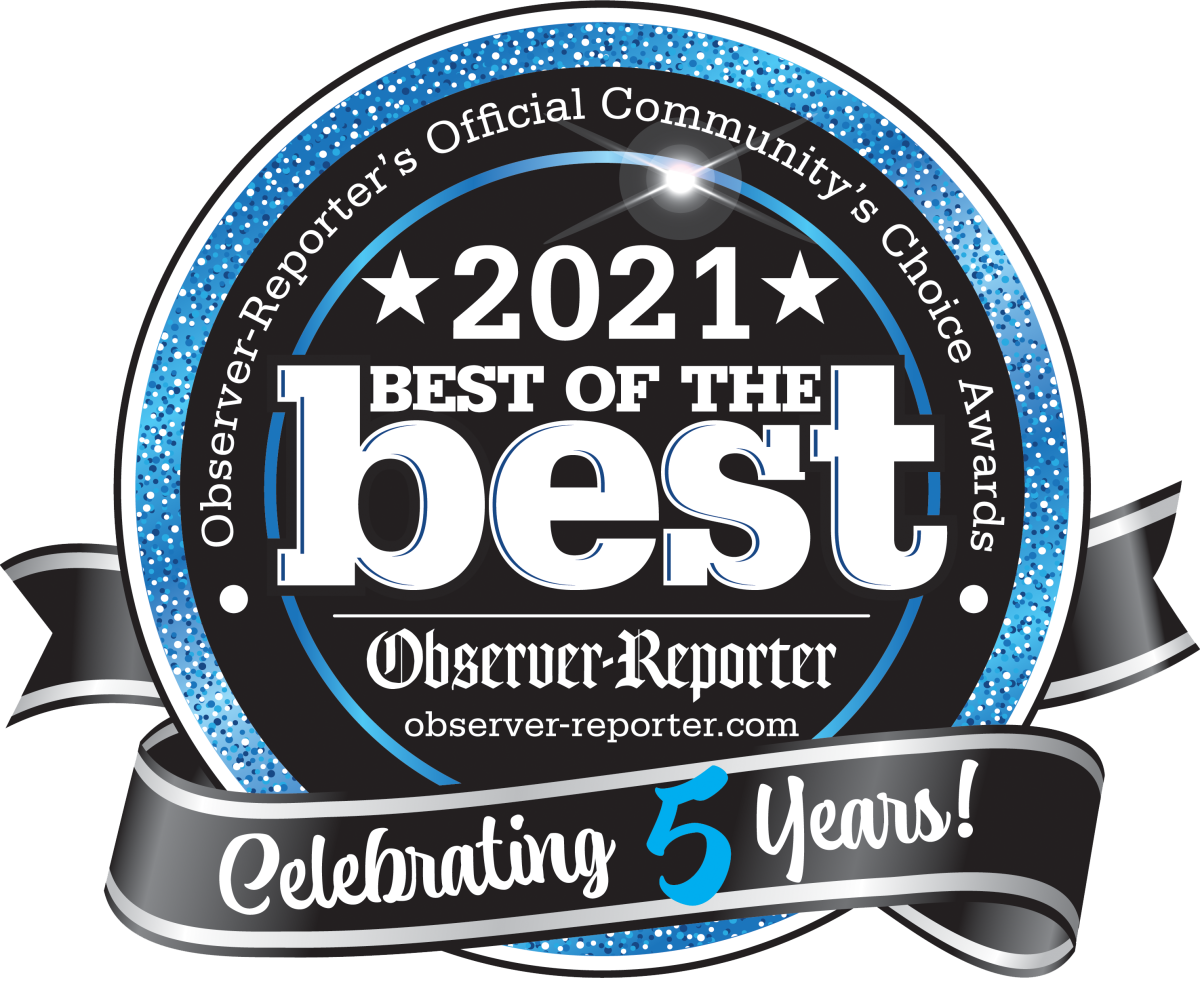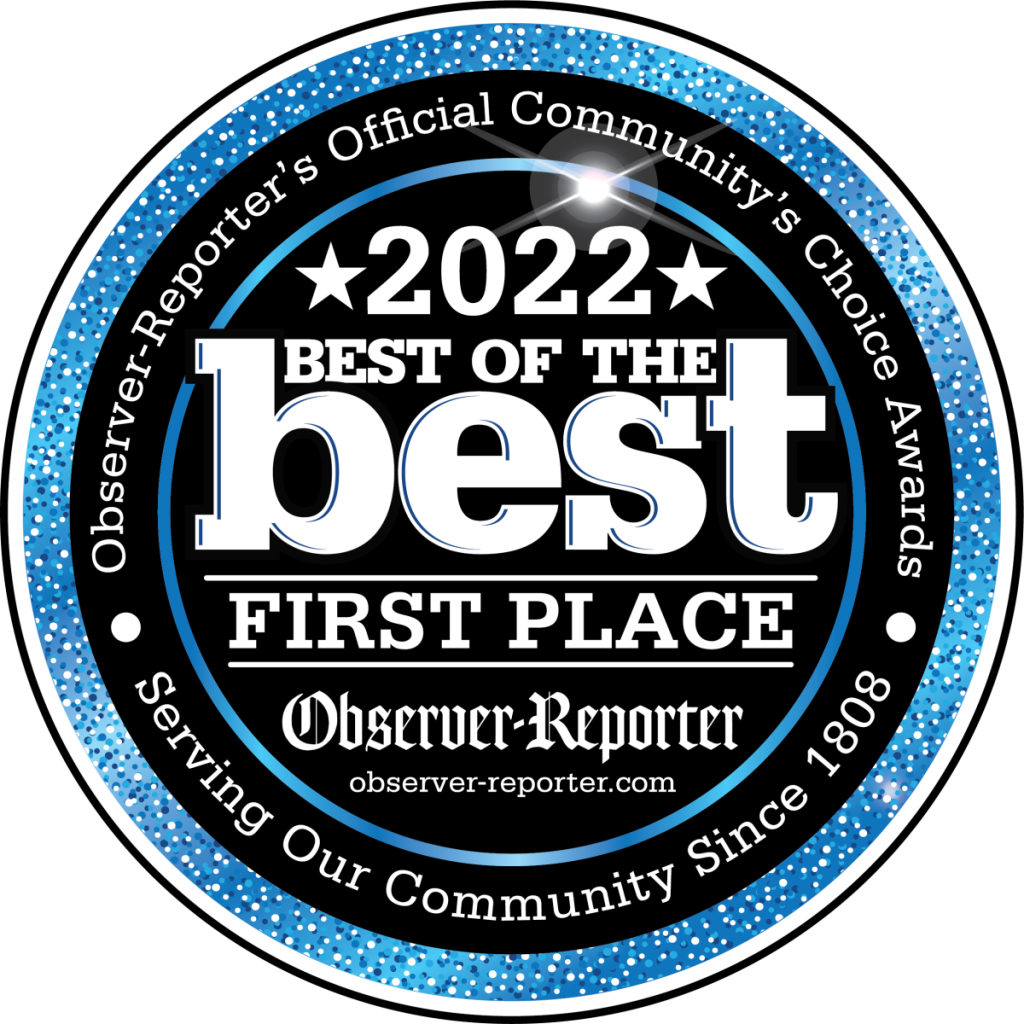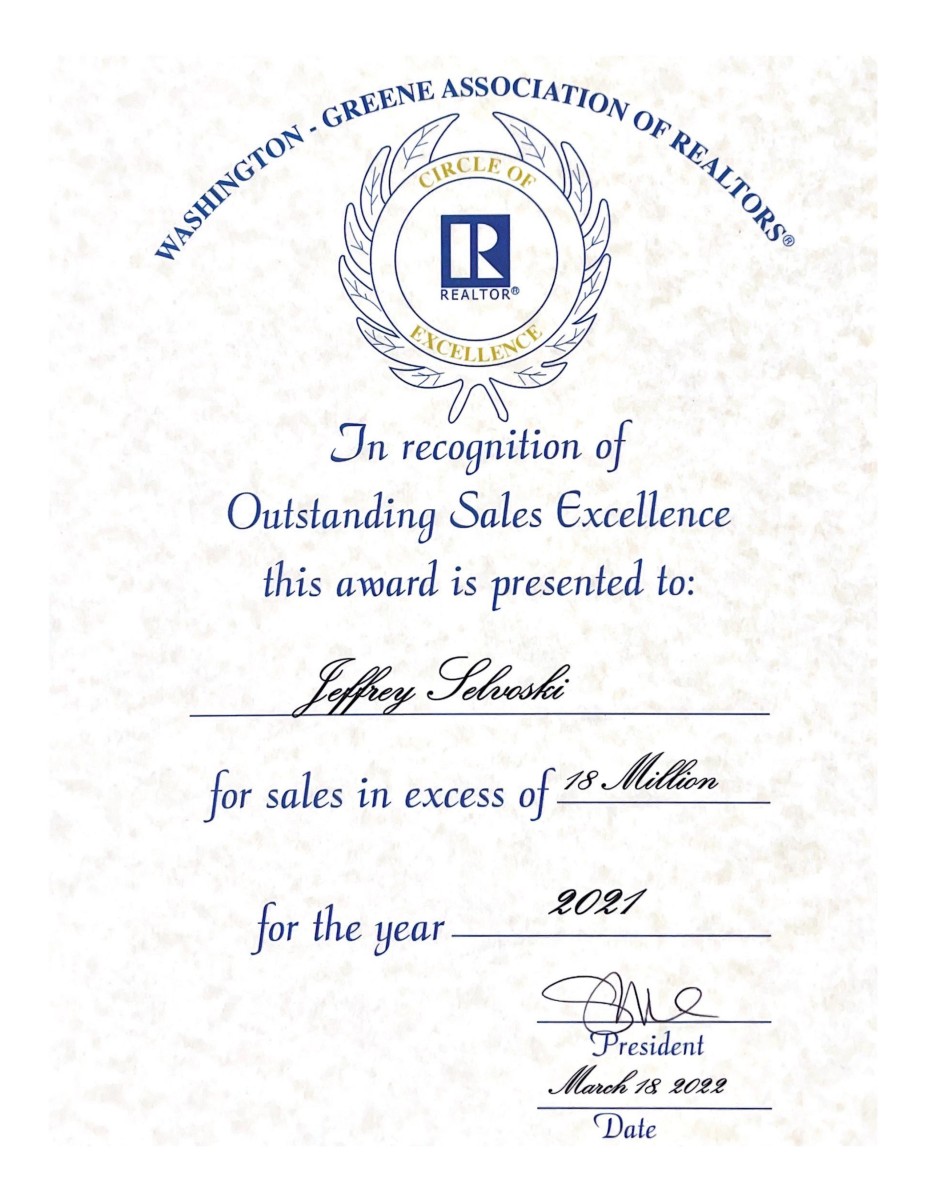 Jeff Selvoski
has earned the Icon Status for 5 Straight Years!!!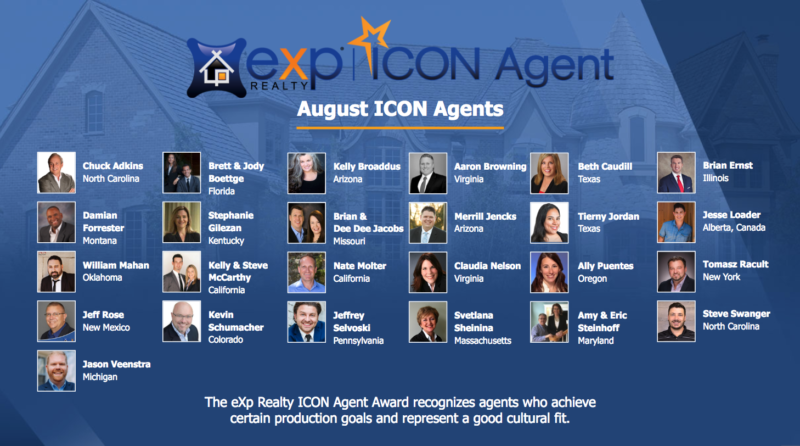 eXp Realty Announces August ICON Agents
Honorees Recognized for Achieving High Production and Cultural Goals
BELLINGHAM, WASH. — Sept. 6, 2018 — eXp Realty, the largest residential real estate brokerage by geography in North America and a subsidiary of eXp World Holdings, Inc. (NASDAQ: EXPI), today announced 25 agents were honored as eXp Realty ICON agents for August 2018.
The eXp Realty ICON Agent Award recognizes agents who achieve certain production goals and represent a good cultural fit for the brokerage. At eXp Realty, our core values shape our culture, so we look at a number of factors such as how ICON agents make positive change in our company and local community.
eXp Realty ICON agents for August are as follows:
Chuck Adkins, North Carolina
Brett and Jody Boettge, Florida
Kelly Broaddus, Arizona
Aaron Browning, Virginia
Beth Caudill, Texas
Brian Ernst, Illinois
Damian Forrester, Montana
Stephanie Gilezan, Kentucky
Brian and Dee Dee Jacobs, Missouri
Merrill Jenks, Arizona
Tierny Jordan, Texas
Jesse Loader , Alberta, Canada
William Mahan, Oklahoma
Kelly and Steve McCarthy, California
Nate Molter, California
Claudia Nelson, Virginia
Ally Puentes, Oregon
Tomasz Racult, New York
Jeff Rose, New Mexico
Kevin Schumacher, Colorado
Jeffrey Selvoski, Pennsylvania
Svetlana Sheinina, Massachusetts
Amy and Eric Steinhoff, Maryland
Steve Swanger, North Carolina
Jason Veenstra, Michigan
"We welcomed our largest ICON agent class in August with 25 outstanding agents. It is clear the value of being an ICON agent is resonating with the very best agents in the business," said eXp Realty President Vikki Bartholomae.
The eXp Realty ICON Agent Award provides each qualified ICON with up to $16,000 in publicly traded eXp World Holdings, Inc. common stock upon the achievement of certain production goals within an agent's anniversary year. The company's cap is presently set at $16,000. Through the program, ICONs effectively can earn up to their entire cap amount back in the form of stock. ICON agent qualification details are available on the ICON Agent Award page.
About eXp Realty
eXp Realty, LLC, the largest residential real estate brokerage by geography in North America, is a subsidiary of eXp World Holdings, Inc. (NASDAQ: EXPI). eXp Realty (exprealty.com) is changing the way that agents, brokers and consumers work together in an adaptive, sustainable environment. As the leading, national, cloud-based real estate brokerage, eXp Realty provides 24/7 access to collaborative tools, training and socialization for real estate brokers and agents through its virtual campus environment. It is one of the fastest growing real estate brokerage firms in North America with more than 13,000 agents in 49 U.S. states, the District of Columbia and three Canadian provinces. As a publicly traded company, eXp World Holdings, Inc. uniquely offers real estate professionals within its ranks opportunities to earn company stock for production and contributions to overall company growth.
For more information, please visit the company's website at www.eXpRealty.com.